The anti-whaling and environmental awareness initiative TransparentSea has scooped the esteemed ASB (Australian Surf Business) Surf Industry Award at the annual Australian Surfing Awards incorporating the Hall of Fame held on Queensland's Gold Coast on the weekend.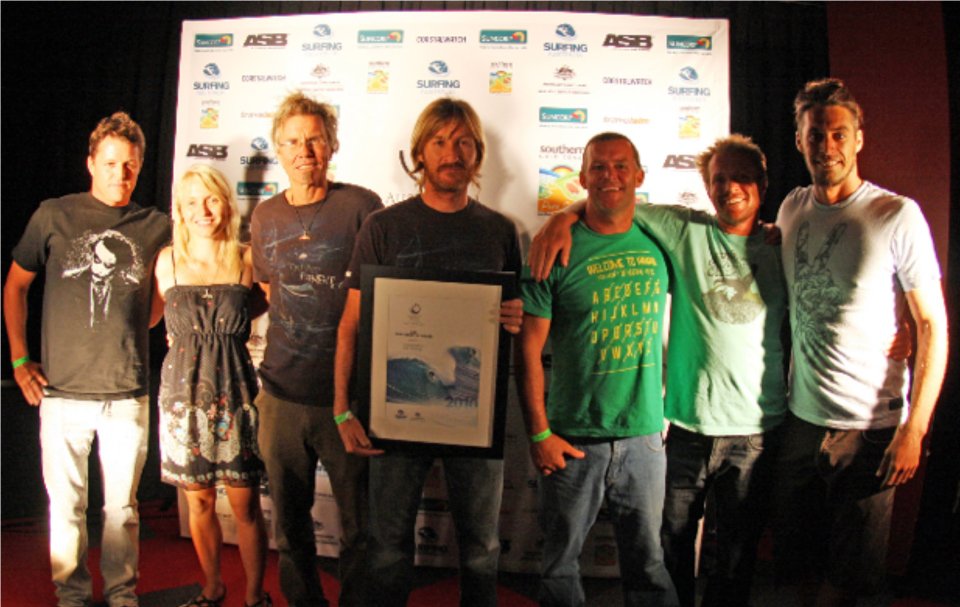 The ASB Surf Industry Award is presented to "a person, persons or organisation that has continued to support the growth of surfing industry through financial and non-financial philanthropic contributions in the areas of community, environment and humanitarian aid during the 2009 calendar year".
Among the judging panel that voted in the category are world champion surfers Mick Fanning, Tom Carroll and Layne Beachley, renowned author/journalists Sean Doherty, Nick Carroll and Adam Blakey, and industry legends Derek Hynd, Norm Innis and Phil Jarratt.
TransparentSea involved a core group of surfers who undertook a 36-day surfing/sailing odyssey down Australia's East Coast in sea kayaks last October to highlight the plight of the migrating whales destined for the Great Southern Ocean and the inevitable visits by the Japanese whaling fleets.
In conjunction with Surfrider Foundation Australia and environmental watchdogs Tangaroa Blue, the surfers also participated in beach-clean ups and highlighted other areas of environmental concern.
Professional surfer, activist and the driving force behind TransparentSea, Dave Rastovich, accepted the award before a room packed with luminaries at the Coolangatta Hotel. Rastovich's gracious acceptance speech included a call to industry for further support and the suggestion to utilise the network of surf schools that expose thousands of participants each year to surfing and the surfing culture for the first time.
"To inform people at the entry level of our sport is such an awesome opportunity. We have a chance to teach them about the aspects of surfing that we can't live without which includes the beaches and the need to respect and protect them," said Rastovich.
"If we can communicate these messages and make them a part of the foundation for learning for everyone who makes the decision to surf, then we will affect our culture in a powerful way."
The TransparentSea voyage topped a list of commendable projects that included Rip Curl's Planet Days, the National Surfing Reserves and World Safaris for contributions to surf travel.
Past winners of the ASB Surf Industry Award include Billabong (2008) and Coastalwatch (2009).
ASB publisher Keith Curtain said, "ASB is extremely proud to be associated with these awards and we congratulate Dave and the cast and crew who participated in the TranparentSea voyage on their win."