In today's current business climate, advertising is extremely competitive. Not only those, customers are becoming immune to certain advertising techniques.
This is why it is more important than ever for business owners to think outside of the box when coming up with their marketing and advertising ideas.
It is important to be seen where your customers are looking.
According to CISCO, by 2017, 69% of all information consumed on the Internet will be via Video Media.
We're slightly biased given that we produce video, but this information it's hard to argue with the quality and research of theses sources
Think about it: roughly two thirds of everything we see online, will be via video content.
Why?
Our brains are hardwired to respond more to images and sounds, than information on a page. We associate with it better, and we store it as a recoverable memory with greater ease.
Even now, its hard to remember the content of your favourite book, but you can remember advertisements for products your not even interested in!
Right now, YouTube currently receives 1 Billion views per month. That's just mind blowing!
That's almost 1.2 Million views PER DAY
Because of this traffic, YouTube has grown to become the third most popular website in the World!
With no fees to upload, instant access and targeted viewers, it is extremely important to take advantage of it as a successful business owner.
There has never been a better time in marketing than now.
Research into the top businesses in the US, shows that video marketing via email, and online video channels, constitutes 49% of their overall marketing as the most effective methods!
With professional video production and marketing, you can specifically target your video to your ideal viewers… No more throwing as much content out there and hoping its seen by the right people!
For instance, EA Games recently diverted 30% of its funding back from TV advertising, and into online video marketing.
Guess what happened?
They saw a 28% increase in sales!
Lets just reiterate that,
For the same investment, they saw an almost 30% increase in sales.
Imagine if they had started video marketing earlier instead? They may have seen a larger increase in sales, for an overall lower investment!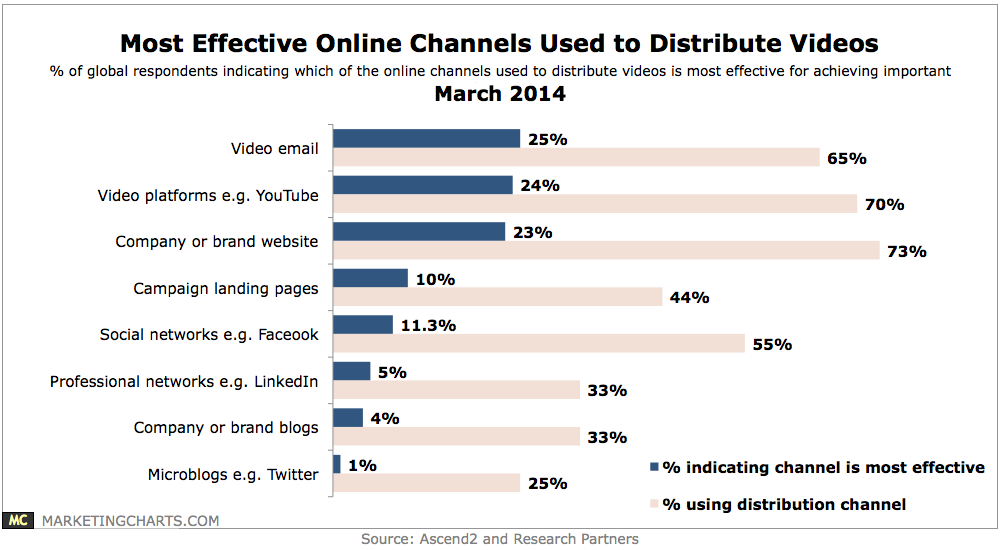 So why are we stuck using "hope-for-the-best", old media tactics?
Granted, some of the old tactics still work.
But for a 60,000 coverage of your local paper, how many of those viewers see your advertisement?
How many of them are your targeted viewers?
Not only is video production one of the biggest platforms for us to use, but also right now NZ and AUS are converting even better than the rest of the world!
Currently Australasia leads the world in Internet usage via mobile devices, at 26%
Stop and think about it:
"How often are you without your mobile phone?"
This is a medium that is constantly with the consumer…
So again, "Why are you NOT using Video Marketing?"
"With online video quickly becoming a key means for people to satisfy their information and entertainment needs, small businesses that fail to include it in their internet marketing strategies will do so at their peril.

Video is the future of content marketing. That is, if it's not the here and now. Various studies show more than half of companies are already making use of the medium – a figure that's predicted to rise as more and more realise the possibilities. Nielsen claims 64% of marketers expect video to dominate their strategies in the near future. It's not difficult to see why."
How to produce your video, market it, and importantly, get it seen!
Although it can be tempting to just upload a video and hope for the best on there, let us highlight some of the best techniques and tactics to create a video that tells your message, converts your customers and which channels to use to get it out there.
Lets ask the following questions
What is your overall Goal with your Video?
How can, and should you Create your Message?
How can Get your Message Seen Effectively (which channels to use)
How can we promote that message best?
What is your goal with your video and marketing?
Let us be honest, are you getting the right message across? Are you targeting your customers smartly, or are you just guessing what they need and want?
It's always best to consult with a specialist to realise what you need to convey, and what you want to achieve.
Its all well and good saying that you create the best lawnmower in the world, and go into great technical detail, but that's not what your customers are interested in.
You know who will search for that information?
Not your customers, but YOUR competitors
That's why it is always best to work with a professional video production and marketing team. You have to make sure that your campaign is focused on the correct viewers from the start!
For example
Take a look at the video below,
It's a Top 10 of Terrible Marketing ideas curated by Mojo.com
Coke received so much publicity via the outrage at their new taste (Even though blind taste tests and its main opponents voted for the new taste) that they actually increased sales!
So not all marketing works out how you think it will, that's why discussing with professionals before hand can give your campaign focus.
"Are you speaking to your customers or competitors with your marketing?"
Better yet, are you speaking to your IDEAL customers?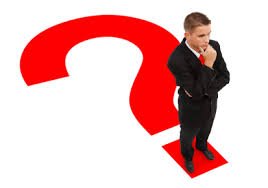 How to Create Your Message
As we mentioned before, its very easy to just record a 2 minute clip on our phone and hope and aspire to reach 150 million views-but lets face it, that's unlikely, and a waste of your advertising budget.
Although there's no generic script to make a winning video, there are a number of factors that will increase your odds of making it successful.
And it also depends where you post it. Videos to YouTube that are comedic in nature see a much higher share rate than anything else. Show a blatant advertisement and its seconds before your video is skipped!
(On average, only 8 seconds!)
The chances are high that you do not know how to put together a professional video.
For that reason, it is recommended that you hire a professional video production team to assist you. You want to put together a "message" that will target your potential consumer base and expose more people to your brand/services/offerings.
How to Get Your Message Seen (And Which Channels to use)
There are 3 major video hosting sites that we would recommend, for different situations:
YouTube
Vimeo PRO, and
Wistia
All of these are fantastic in the correct circumstances, but used wrong, can have adverse effects on your entire campaign.
For instance, YouTube can be both good and bad for promoting your business.
Advantages of YouTube
The advantage of using YouTube as your platform of choice is that it is extremely popular. Not to mention, it is owned by Google which is the number one most visited website in the World.
Therefore, by exposing your brand more to Google, you will likely get better search results for your related keywords, and your video can and will show up when you target specific keywords.
This is a huge benefit in that you get to target the audience that you want to reach down to specifics and only get and pay for video impressions when you show your advertisement to those that would actually want/need/buy your product and/or service.
Therefore, you will not waste your money showing your video advertisement to those that would never purchase from you. YouTube is capable of targeting so specifically because they have demographics and exact information that you can utilize as an advertiser.
Each of the different channels has different types of advertising options.
With YouTube, we would recommend their True view advertising. This works incredibly well for smaller budgets.
You will recognise these as the ads that show before or after your video, that are in fairness, mainly skipped.
But did you know this?
If your video is skipped, your not charged for the advert
If your video isn't watched for over 30 seconds, your not charged either
So you can get your message in front of millions of viewers and only be charged when it's seen fully. And that's only if your paying to show it.
Once it goes viral you won't need to pay anymore!
Possible negatives of using YouTube
The one thing we will say for YouTube however is it is a Concentration Vacuum.
If your designing videos to bring viewers back to your site, it can be extremely difficult. They can watch your video, see a related product, and before long start watching videos of funny cats.
By having your own channel and further videos of your own in your playlist, even if the viewer is distracted, at least it's for more of your brand and products.
Because of this, YouTube works well with product specific videos, information and reviews, and comedy viral content.
In fact, if your main goal is to increase overall brand awareness fast, YouTube is the number 1 spot we recommend.
But if your video is part of a part of a document or sales page, once that viewer has seen your video, you need to hold their attention, and get them to continue down your page.
Fortunately, there are ways around this.
For videos that you want to be seen but draw views to your site, use self-hosted video platforms like:
These platforms keep the videos on your site, stop distractions and have a heap of tools to help you measure the videos success, but they are paid accounts.
This means all traffic coming to your site, all shares, and likes will all attribute to better conversions and your site ranking higher in the eyes of search engines-creating more overall traffic in the long run!
Not only that, it has been proven that video content on your site ranks higher than regular content, so you will move up the search rankings even faster.
In conclusion
Video marketing is one of THE most effective ways to communicate online, and used well with professional assistance, a powerful tool to capture and engage a targeted audience in a way unmatched by any other media advertising.
It is a known fact that response and retention rates from watching interactive videos are higher than those from text and visual commercials.
Don't wait for the competition, take the lead and start using video marketing today.
Video experts from Video production and Marketing companies are professional and easy to work with and will guide you through the process, with suggestions to make your ideas come to life in a top notch, quality video.
We can think of a few….